The Scientific Committee list is currently being updated. We appreciate your patience!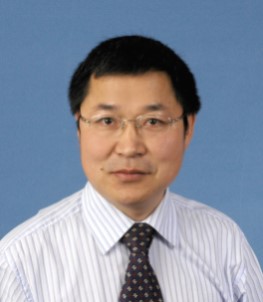 Scientific Committee Chair:

Dr. Lixin Cheng
Sheffield Hallam University, UK

Scientific Committee Members:
Dr. Ping-Hei Chen, NTU, Taiwan
Dr. Traian Dumitricã, University of Minnesota, USA
Dr. Frank Gerner, University of Cincinnati, USA
Dr. Basel I. Ismail, Lakehead University, Canada
Dr. Zdeněk Jegla, Brno University of Technology, Czech Republic
Dr. Majid Keyhani, University of Tennessee, USA
Dr. Peiwen Li, University of Arizona, USA
Dr. Kai Choong Leong, Nanyang Technological University, Singapore
Dr. Pamela Norris, University of Virginia, USA
Dr. Juan C. Ordóñez, Florida State University, USA
Dr. Sébastien Poncet, Universite de Sherbrooke, Canada
Dr. Marc A. Rosen, University of Ontario Institute of Technology, Canada
Dr. Shuhuai Yao, Hong Kong University of Science & Technology, Hong Kong
ICHTD'18 is part of the 3rd World Congress on Momentum, Heat and Mass Transfer (MHMT'18).
Congress Website | Congress Flyer
Poster Board Dimensions:
Authors presenting via poster boards are to be informed that poster boards are 110 cm height and 70 cm width.
Upcoming Dates
Final Version of Accepted Submissions Deadline
Extended
Regular Registration